Nursery Home Learning Autumn Term
During the second half of the Autumn Term our topic theme is animal magic! Here are some ideas to support the learning through play happening at nursery this half term.
---

World Nursery Rhyme Week!
This week is World Nursery Rhyme Week! We will be joining children, families and schools across the world by celebrating nursery rhymes.
---
---
This week at nursery we are practicing our fine motor skills by threading different sized beads, you can use pasta if you don't have beads. Can you make a pattern?
---
Rice play
Lots of fun can be had with this basic household item. Use different sized scoops and containers, listen to the sound the rice makes as you pour. How many scoops does it take to fill each container?
Paper plate lions
Using a paper plate, add colour and snip around the edges to make a mane.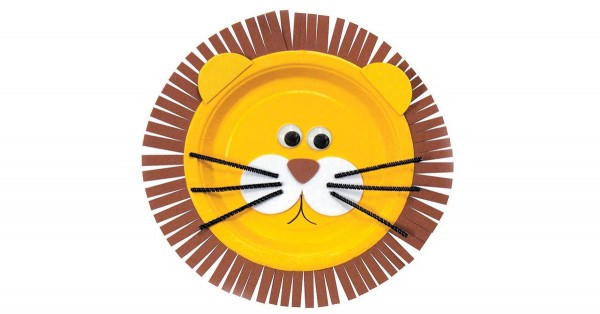 ---
Firework art
Using black paper, paints, rolled up card and glitter try making firework artwork. Why not watch a video of a firework display whilst you create your masterpiece.
Reading snugs
We have created reading cocoons at nursery in our new wicker wigwams. Why not build a den and snuggle up with a story.
Zoo enclosures
Build a zoo using loose parts, blocks, empty boxes and add animal toys in the different enclosures. Can you sort them so the same animals are in the same group? Which animals live on land and which live in water?
---
Autumn 1: All about me and Farmyard Fun!
Here are some activity ideas to support the learning through play happening at nursery this half term!
Autumn Treasures
Wrap up warm and go outdoors to search for Autumn Treasures! Can you find different coloured leaves and sort them into piles by colour? Look at the different shapes of the leaves you find. Why not use some of your collections to make art or pictures of animals!
Little Red Hen Puppets
Can you carefully cut out these pictures to make puppets to retell the story of the little red hen?

Self Portraits
Using a mirror, look carefully at your face. What colour are your eyes? What colour is your hair? How long is it? What is different and the same as each other?
Can you name the features on your face?
Using different media and materials create a self portrait. Why not use natural materials such as leaves for your hair.
Who lives at my house?

Draw a picture of your house. Can you use toys or mini figures to represent each person that lives in your house? You can include your pets as well! Can you count the people?
Animal parents and young.
Talk about the different parent and young pairs found on the farm. eg.horse and foal, cow and calf, chicken and chick, pig and piglet.
Old McDonald.
Sing along to Old McDonald. how many farm animals can you name? What noises do they make?
Farm yard movement.
Can you move like the farmyard animals in this game?
Enjoy reading the story of "The Little Red Hen".
Practice the story regularlly, can you begin to remember the animals and repeated phrases in the story?
Little Red Hen colouring.
Have a go at colouring some of the animals and places in our story.
Nursery Virtual Learning Area
Whilst all the learning we do at nursery is play based and child-led, we wanted to offer some activities for our youngest pupils. None of these activities are mandatory, however they might help to keep you and your little ones busy during any absence from school.
Please don't forget you can upload photos of anything you have been up to via Tapestry or the Dojo App.
Mrs Drysdale, Mrs Tremaine, and Mrs Jones.
Farewell for the summer from the nursery team!
And just like that, in the blink of an eye the summer term is over! We've had the most wonderful half term with the children who have returned to nursery and hope that those at home have enjoyed joining in with similar activities at home.
To all our wonderful children moving up to "big school" whether at Mabe or other primary schools we wish you the very best of luck in your new adventures. Despite the strangest of years we have enjoyed every second we have spent with you, playing and learning together at Mabe School.
Have a wonderful summer holiday and we look forward to welcoming back those returning children and lots of new families and friends from 7th September.
Suggested activities: Week commencing 20th July
Mini project time!
For these last 3 days of the term we are suggesting children engage in a mini-project based on something they find interesting and fun. If your child has siblings in the main school, why not get involved in their projects, otherwise here are some ideas:
Paint a picture

Chalk outside

Junk model a castle or your house?

Build a bug hotel

Pop bubbles

Create a treasure map

Build a lego zoo

Make playdoh cup cakes

Make real cupcakes!

Build a fort inside

Build a den outside

Play bat and ball
Summer time fun ideas
Here are links to some website with fun ideas for preschool children to help keep your little ones busy over the summer holidays.
Hungry Little Minds
The Government has put together a hub for recommended activities, resources, apps etc for children from birth to five, all of which are approved and reccommended by experts.
Take a look here!
Suggested activities: Week commencing 13th July
Sing and Sign: The wheels on the bus!
Listen to Mr Tumble sing and sign the "wheels on the bus" can you join in the actions too?
Pin the wheels on the bus
Cutting and sticking activity, can you manage to pin the wheels to help the bus go on it's jouney?!
DIY roads.
At school we have been making roads using masking tape for toy cars to travel along! We have made junctions and zebra crossings as well!
Suggested activities: Week commencing 5th July
Vehicle junk modelling.
Can you make a vehicle out of recycled materials from around the house? How about a car, a train, a plane or a rocket? Don't forget to send me a photo on Dojo of your creations!
Arty wheel painting
Using toy cars and other vehicles, roll the tyres into paint and look at the track marks they create! Are they the same or different? What happens when you mix the colours? Can you paint a straight and a wiggley line?
Counting and number matching cars
Using toy cars and other vehicles, add numbers and draw a carpark on paper or with chalk outside.
Can you park the car in the correct space?
Learning to read: Foundation Skills
This activity is aimed at children transitioning to Reception Year in September.
Don't forget to keep revisiting the images in the presentation below, repeatition is the key!
Suggested activities: Week commencing 29th June
Rocket balloons.
You will need:
A balloon
A straw
A clothes peg (to help little fingers release)
Some sticky tape
Some string
Can you make a balloon rocket? Watch it blast off along the string! Can you count down... 5,4,3,2,1 Blast off!!
Counting in space adventure
Can you count the items in space? Check out this cbeebies interactive video!
Rocket shapes
Following on from our train shape activity, can you use shapes to make a rocket?
Story time
Check out the nursery class Dojo stories to listen to one of our favourite books in nursery... make sure you are helping to keep your home tidy, or you might get a visit from the Jumblebum!!
Suggested activities: Week commencing 22nd June
Cornwall Virtual School Games!
This week the whole school will be completing in the Cornwall Virtual School Games! This will see the children undertaking different sporting activites each day this week! Nursery children are invited to take part every afternoon, please send you photos via Dojo of children completing any of the following suggested activities!
Monday:
Long jump and high jump - bounce like a kangeroo as far and as high as you can!
Tuesday:
Bowling - can you roll a ball to knock down some skittles, or even bottles or teddies?
Wednesday:
Dance and Gymnastics - Send me a photo of some stretching, yoga, or your best dance moves!
Thursday:
Tennis - can you hit the ball with a bat, or even a stick or a cushion will do!
Friday:
Volleyball - practice hitting a ball or teddy over a chair, make sure it goes as high as you can!
Floating and sinking!
At nursery we love to play with water. Can you make a pile of different items, sorting them into items that float and items that sink? Can you predict whether an item will float or sink? Were you right? You can also talk about whether items are light or heavy...
Making a boat.
Once you have looked at items that float and sink, can you make your own boat? Have a look at some of these ideas.
The Train Ride Story
At nursery this week we are putting some actions to our story, the train ride. Can you make actions to help you remember the words to the story?
Suggested activities: Week commencing 15th June
Paper Airplanes!
This week we are going to look at different modes of transport in the air. Ask you adult to help you make a paper airplane, following the instructions below. Perhaps you could decorate your plane and challange your adult to see who's plane can fly the furthest!
Helicopter spinner
As an additional challange (for gorwn ups!) try making a helicopter spinner. Look at the blades and watch them spin!
Learning to read: Foundation Skills
This activity is aimed at children transitioning to Reception Year in September.
At Mabe School, we teach children to read using the Read Write Inc scheme, which is a systematic approach to build sound knowledge and the blending and decoding skills required to learn to read. During the summer term in nursery, we begin to introduce some of the foundation skills to support this.
For the first stage, I would like to introduce the children to the pictures we use to depict the sounds we will learn. In the link below you will find the pictures for each letter of the alphabet. You can spend time looking at the images and saying the word.
At this stage, we are not introducing the sound of the letter (eg. "a is for apple") but simply saying the words. You will notice that each of the pictures is in the shape of the letter it represents. Spend some time enjoying looking at the pictures and repeating the words.
Transport sound game
Can you identify the type of transport for each sound?
Suggested activities: Week commencing 8th June
The Train Ride
Here is another version of our new Talk4Writing text, read by a very special person, Mrs Champion! Can you remember and join in with some of the words?
Train shapes
Can you use the shapes to create a train picture? Can you find the Triangle, circle, square and rectangle?
My first train ride
Join Debbie as she rides a train for the very first time!
Role play trains
Can you build a train? You could line up some chairs, or boxes to make the carriages? You could even make some tickets. Where are you travelling to? What did you see? Choo-choo, all aboard!
Suggested activities: Week commencing 1st June
Maps!
Have a look at this episode of Hey Duggee! where they investigate and follow a treasure map. Can you make a map of your house or garden? Follow the map and see what you find!
My home.
Can you draw a picture of your home? Look at the colours of the roof and walls, what about the door? Can you count the windows? Does your home have a number or a name? Who lives in your home?
Transport colouring
There are lots of different kinds of transport. Can you colour them in and trace the letters?
The Train Ride
Here is a singing version of our new focus story, The Train Ride!
https://www.youtube.com/watch?v=jHbE8kaBDKU
Have you ever been on a train ride? Where did you go? What did you see? Who did you travel with?
Can you draw a picture of your train ride or another journey you have been on?
Suggested activities: Week commencing 18th May
Rainbow art.
We know how much your children love to snip and stick at nursery! Why not create a rainbow collage using different colour paper (or even magazines). You could even place it in the window as a thank you to our wonderful NHS staff.
Send a hug card!
I saw this little activity and thought it was a lovely way to send a hug to someone you haven't been able to see for some time!
Count the lady bird spots game.
Can you count the spots on the ladybird and match the numeral? Click the image to play the game!
Comparing size.
This is a fun little game looking at size and practicing the use of biggest, smallest, shortest, longest, tallest! Click on the picture to play the game.
Counting practice.
Lets practice our counting! Have a look at the garden picture, how many mini-beasts can you count?
Suggested activities: Week commencing 11th May
Moving like a bug!
Following on from our music and movement last week, here are some prompt cards for practicing moving like a bug! How many can you do?
Butterfly printing.
In our story, the hungry catterpillar turns into a beautiful butterfly. Can you make a butterfly picture using some paint and folding over the paper?
Can you name the colours you have used?
Suggested activities: Week commencing 4th May
Music and movement.
Click on the picture to listen to the music.
Does it make you want to move like a creepy crawly? Can you slither, hop, jump or even scuttle around to the music? Just like a little bug!
Sound games.
At nursery, we promote pre-reading skills with listening activities which help children begin to discriminate between the different sounds they hear.
Here are a few lovely sound discrimination games you can play at home:
Social Story for nursery children.
Don't forget our special story designed to specifically help explain the virus to young children with some familiar photos!
Suggested activities: Week commencing 27th April
Mini-beast games and videos with CBBC!
Cbeebies have some lovely interactive mini-beast resources, take a look here:
Norman the slug with the silly shell!
Have you got some playdoh? Why not see what kind of silly shells you can find for Norman.
Here is Norman with a pebble for a shell!
See how long you can roll Norman.... or even make him short and fat!
Suggested activities: Week commencing 20th April
Let's build a bug hotel!
Why not have a go at building your own bug hotel? It doesn't have to be big, fancy or 5* rated on Trip Advisor, in fact the simpler the better! Creepy crawlies love little nooks and crannies so piles of leaves, twigs etc work really well. Take a look at this website for some simple ideas. www.supersimple.com/article/bug-hotel/
Suggested activities: Week commencing 14th April
Incy-wincy spider!
Can you make your very own incy-wincy spider from a toilet roll tube? You can even make a stamp to create pictures! Can you count his legs?
The Very Hungry Caterpillar: Pasta threading activity.
Do you have some penne pasta and paper? If so you could make a hungry catterpillar by threading the pasta onto some string. Why not make his favourite foods and thread them on too!
Focus Story: The very hungry caterpillar
We will be focussing on the story of the very hungry caterpillar. If you have a copy at home, why not read it regularly over the week to try and remember some of the key phrases and words from the story. If you don't own a copy, you can watch the story by clicking on the image below.
Minibeast hunt!
Below you can download a minibeast hunt checklist to search for creepy crawlies in your garden on or perhaps on your daily exercise.
Tick off the creatures you see, don't forget to be gentle and make sure all the bugs are returned to their homes when you have finished looking at them.
And don't forget to wash your hands after you've finished being a bug detective!
Tidy up song!
Need some help around the house? Here is our nursery tidy up song.
Play it to your children at tidy up time and watch them spring in to action!
You're welcome.
Easy play-doh recipie
If, like me, you don't always have cream of tartar in the cupboard, this is an easy recipie for home made playdoh!
1 cup (120g) of plain flour
1/4 cup (30g) of salt
3/4 cup (170ml) of water
3 tablespoons of lemon juice
1 tablespoon of vegetable oil
Food colouring (optional)
Add the water, lemon juice and oil to a saucepan and slowly warm over a low heat (do not allow to boil)
Once the liquid is hot (you can see steam or feel heat rising above the liquid) add the flour and salt and stir, leaving the pan on the low heat for approx 30 seconds as the mixture comes together.
Add additional water or flour to make the correct consistency.
Remove from the heat and continue stiring and kneeding as the mixture cools.
Store in an air tight container.
Voila!
Twinkl Activity Pack
The lovely people at Twinkl have put together a free pack of resources with activities for nursery aged children.
Singing!
BBC School Radio is an excellent source of nursery rhyme songs to sing along to at home. Why not brush up your singing voice and join in with your child with some well known favourites?!
Hungry Little Minds
The Government has put together a hub for recommended activities, resources, apps etc for children from birth to five, all of which are approved and reccommended by experts.
Take a look here!